Year 1 gets a visit from the Queen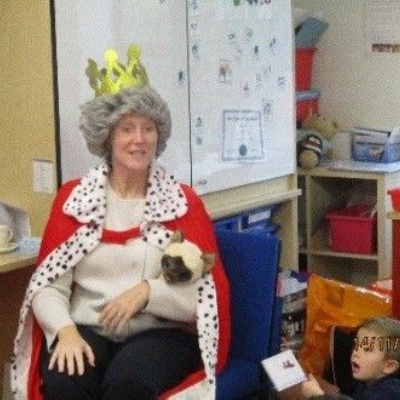 Year 1 received an important letter. It was from The Queen!
So ...Year 1 learnt all about The Queen. She requested a visit to Maple class for afternoon tea!
Year 1 were so excited but they had lots of jobs to do before she arrived! They made crowns, flags and jam sandwiches. They decorated the classroom and learnt to bow and curtsey.
They waited patiently and then she arrived! They listened to the National Anthem and a trumpet fanfare as she walked into the classroom. All the children were very excited! They asked the Queen lots of questions. They enjoyed an afternoon tea of cucumber sticks, strawberries and sandwiches. The children shared the food and remembered to say please and thank you. Everyone had a fun time!