Year 6 trip to World Para Swimming Championships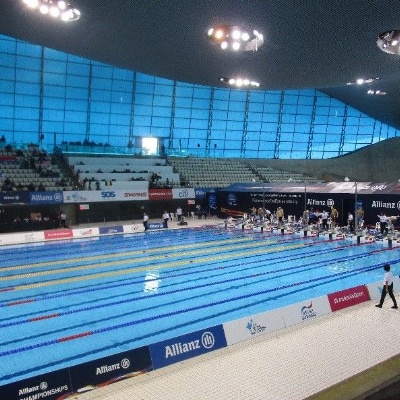 On Friday 13th September, Year 6 had a fantastic opportunity to attend a session of the World Para Swimming Allianz Championships at The London Aquatics Centre. Having left school early to get the bus and DLR to Stratford for 10:30am, Oak class were excited to get seated at the Aquatics Centre.
The ninth edition of the World Para Swimming Championships is a key qualifier for the Tokyo 2020 Paralympic Games, and was the second time the event had been staged in the UK. In total, around 600 swimmers from approximately 60 countries competed and Year 6 were so lucky to be part of the audience.
Jason from Year 6 remarked, "I was so excited to go on the DLR and then when the races started we were cheering them on. I was so inspired by the challenges they faced with their disabilities."