Bus News!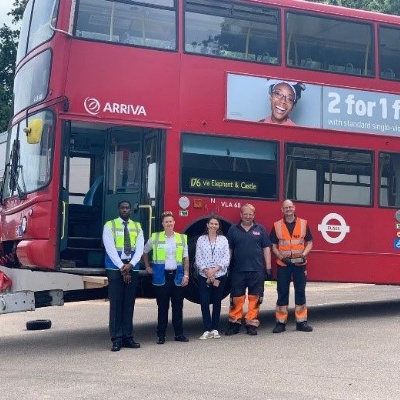 Arriva donates a double decker bus to CPS!
On Wednesday 26th June 2019, the children saw the arrival of a fantastic double decker bus! One of our kind parents, Annette Pratten, has worked with Arriva and they have kindly donated the bus to the school. D&G Trucks also gave their time and expertise in what was a tricky manoeuvre to get the tow truck and bus through the school gates. KLS Locksmiths are currently working to ensure that our bus will be secure.
Our first steps will be to make the bus safe for children to board and allow them to play on it. Long term, we wish to develop the bus into a usable space. Children, parents and staff will all be invited to come up with suggestions for its use. Volunteers will be need to work on the bus so please get in touch if you would like to be part of the development team.